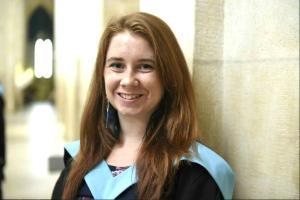 Clareece Nevill is a research associate in evidence synthesis at the University of Leicester. She joined the CRSU in April 2020.
Clareece completed her MSc in Medical Statistics at the University of Leicester in 2017. Her MSc project looked at developing an interactive graphic for meta-analysing diagnostic test accuracy studies. The resulting web-based tool was further developed by the CRSU, subsequently creating the 'MetaDTA' tool. Clareece has experience in analysing real-world ophthalmic data whilst working for the Gloucestershire Retinal Research Group (2017-2020).
Her other research interests include data visualisation, network meta-analysis and diagnostic test accuracy meta-analysis.