Peter Langhorne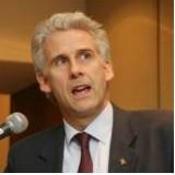 Peter Langhorne is Professor of stroke care at the University of Glasgow and based at the Academic Section of Geriatric Medicine, Glasgow Royal Infirmary. He is trained in geriatric and general medicine in Aberdeen, Edinburgh and Glasgow.
His main research interests focus on the management of stroke (such as stroke unit care and early supported discharge services) and early recovery after stroke. This has led to the use of clinical trial and systematic review methodologies.
Peter is the coordinating editor of the Cochrane Stroke Group and, together with colleagues in physiotherapy, OT and speech therapy has promoted evidence-based practice in stroke rehabilitation. He has authored and co-authored more than 200 scientific articles on cerebrovascular diseases in journals such as Stroke, Cerebrovascular Diseases, Lancet, the Age and Ageing, and the British Medical Journal.